Hello my dears. Before the great headache of 2015 (we're on day 13 now, super fun times) I was working up a storm on some new sewing patterns for Mrs. Depew Vintage. All are swoon-worthy lingerie pattern reproductions. A few you might even recognize from my crazy S-Series obsession (yes, I'm still hunting).
Not only are these lovelies available in multiple sizes (I've graded the patterns to every size the original pattern

w

as available in back in the day) but they're also available in both paper, and instant download versions!
So without further ado...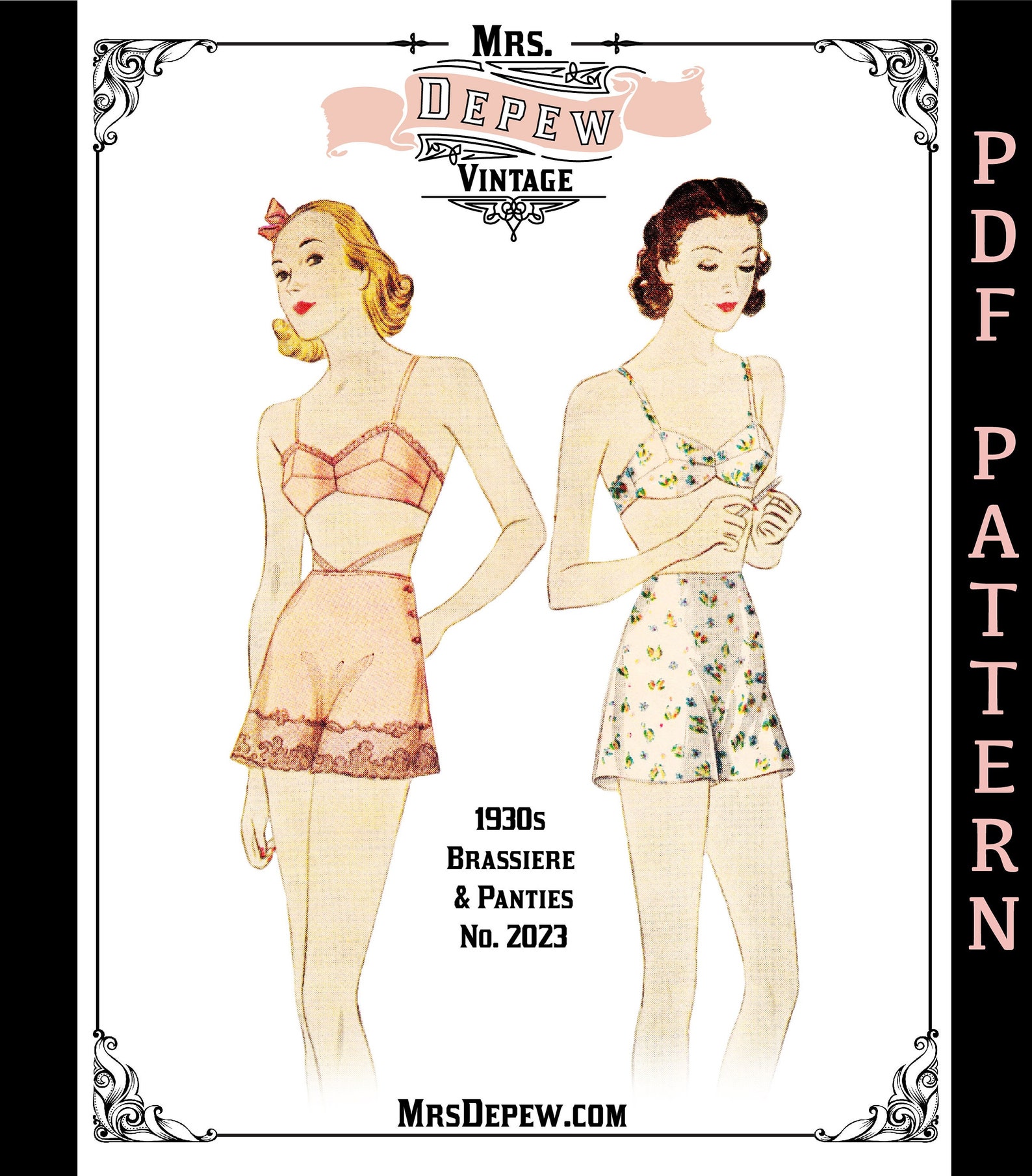 This charming little set can be sewn in 2 versions. Version 1 is an uplift bra that fastens at the center back, Version 2 is a bra for evening wear with a cross-over strap fastened at the front. The panties may be made with or without lace and a full-sized motif pattern is included for applique.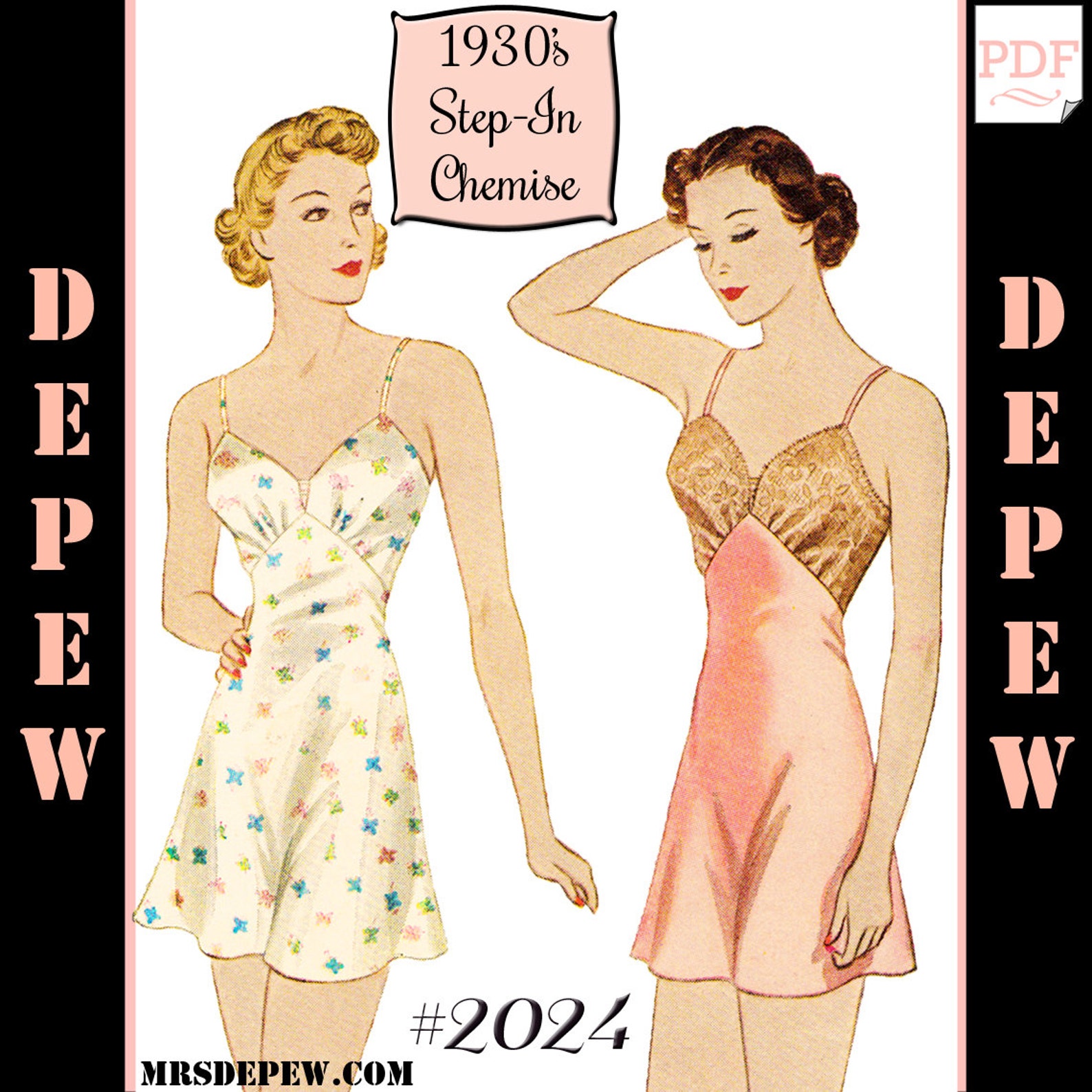 This great step-in can be sewn in 2 ways with either lace or self-fabric uppers. The fitted top has V - shaped neckline and the lower section joins the upper section in a pointed line.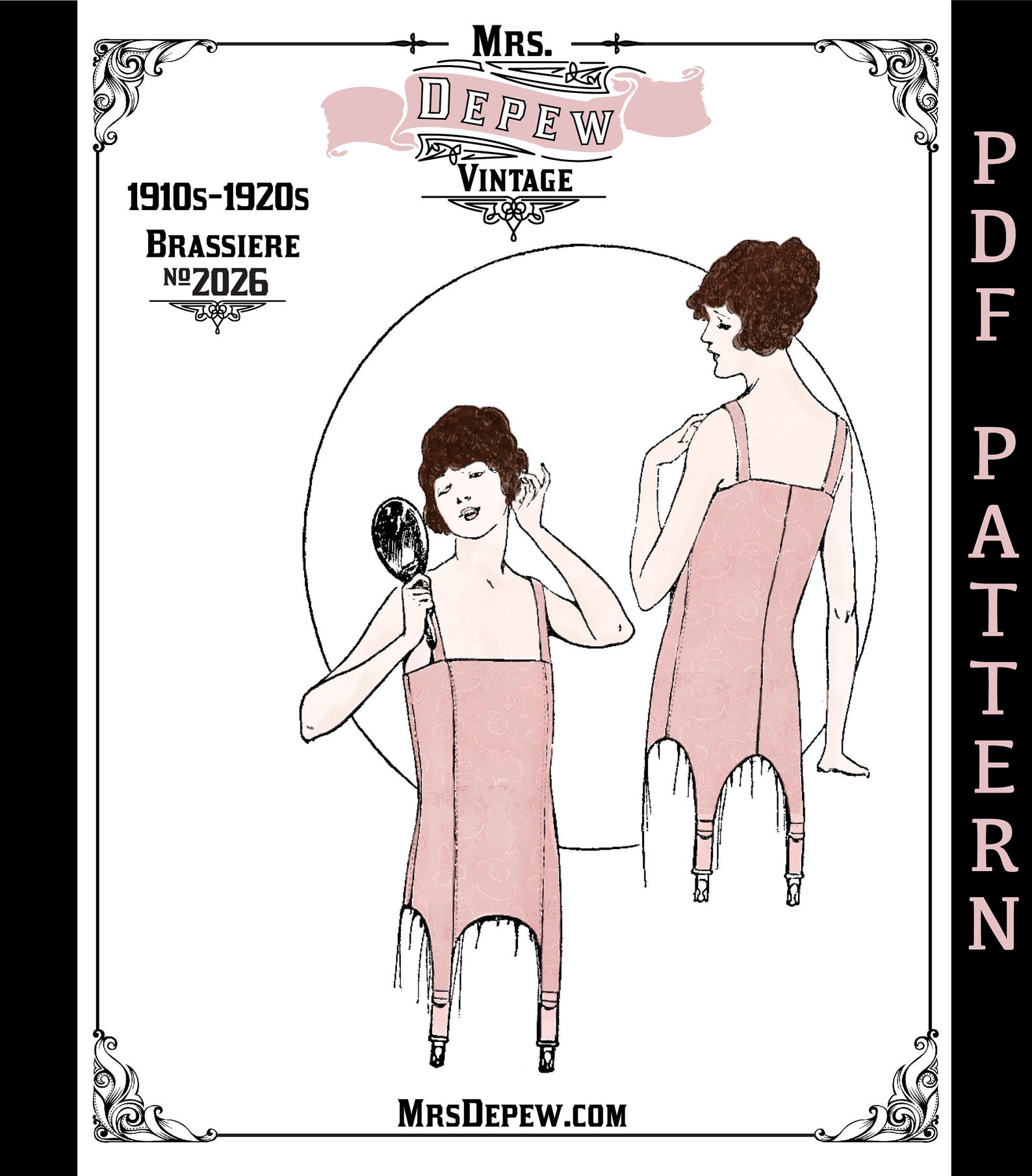 This corset is a corset in the very loosest sense of the word. It was originally marketed as a Brassiere in about 1920 and isn't necessarily meant to fit too tightly. It can be made from woven fabrics and a hook and eye tape closure at center back. This is the perfect foundation piece to wear under those 1920's day dresses to get that slim, smooth, bulge-free silhouette.
SIZING: 32"- 50" Bust.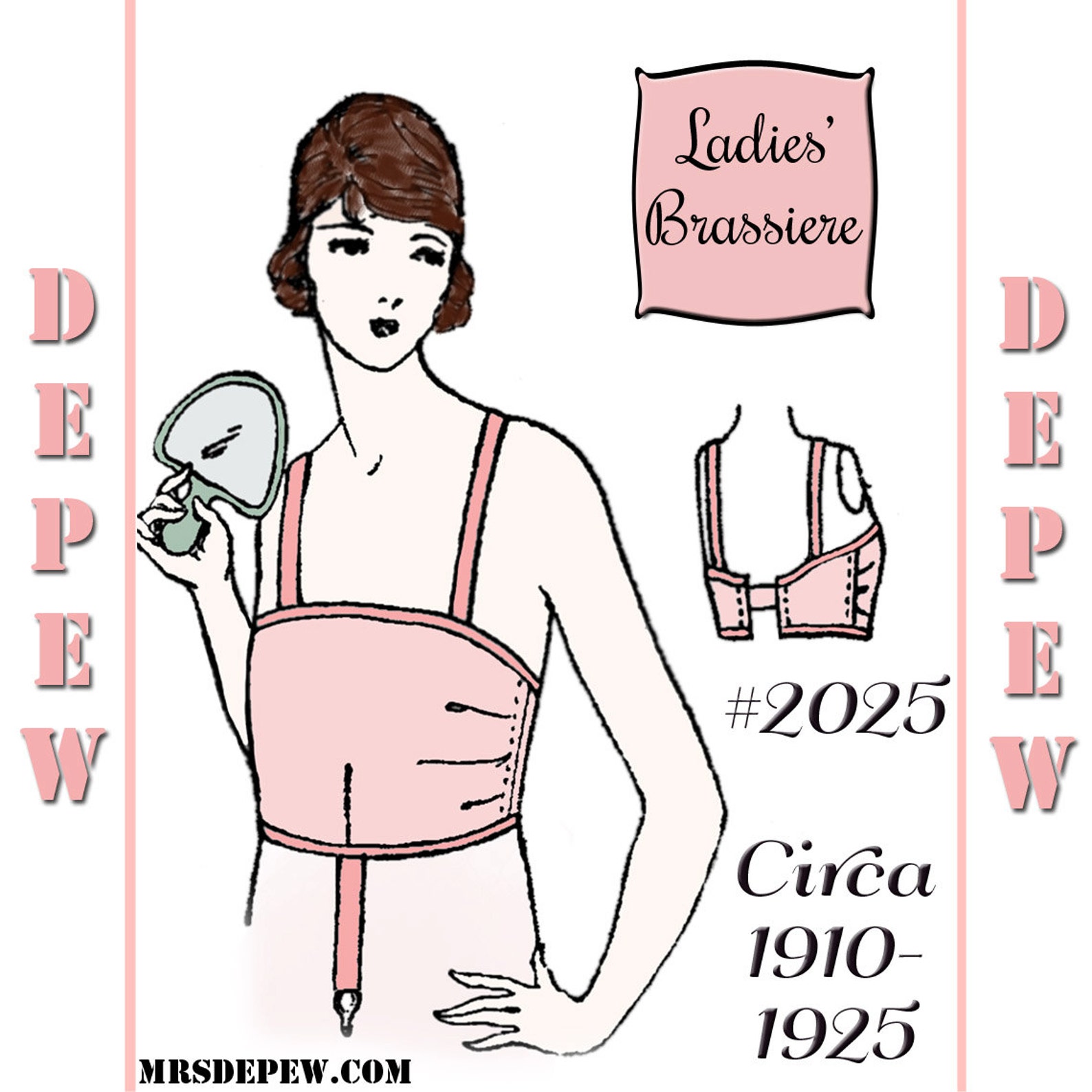 You don't see these very often, they were in vogue in the late 1910's - early 1920's and acted as a full coverage bra/ camisole. It has a dart at center front and pleating at the sides, can be made from woven fabrics and is trimmed with matching or contrast bias tape. The back closure is a length of elastic for comfort.
SIZING: 34"- 48" Bust.
And that's not all! When I wasn't working on bra sew-along posts, I was putting something very exciting into the works. I'll soon be posting a complete tutorial series on how to draft a Haslam Foundation PatternHaslam Foundation Pattern, adapt it to another design, and sew the whole thing up into a complete garment.
... and I shall call it Project Haslam...
How about you? Have you ever tried the Haslam pattern drafting system? Did it go well for you or was it intimidating?
Would you be interested in giving it a try if I posted a free pattern for you to use?
Happy sewing,