I was trolling the internet for patterns today. It's what I do when I'm supposed to be sick in bed. Instead I'm sick at the computer. I know... I have a problem. But I learned something today!
I found this pattern for sale and had never seen it's like before.
Have you ever heard of McCall's Fashion Firsts? I hadn't. So I did a little research. According to the vintage fashion guild (which is brilliant, by the way) it was introduced in 1953 and was a
"...pattern line adapted from foreign designer styles. This was a premium line and more expensive to purchase."
They cost $1 as opposed to the usual 25 to 50 cents.
So I did some looking around and there aren't that many of them out there. But the ones that are, oh boy!
McCall's 9677
McCall's 9677 is for sale at Pattern Shop on Etsy.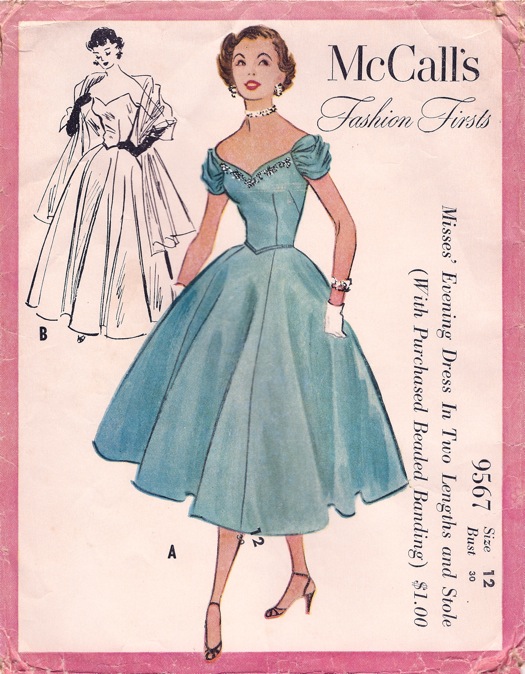 McCall's 9567
McCall's 9567 was cataloged on the Vintage Pattern Wiki page. Fan-freaking-tastic.
McCall's 9577
And if you have $95 laying around you can get McCall's 9577 from So Vintage Patterns. I think it's a steal, look at that dress!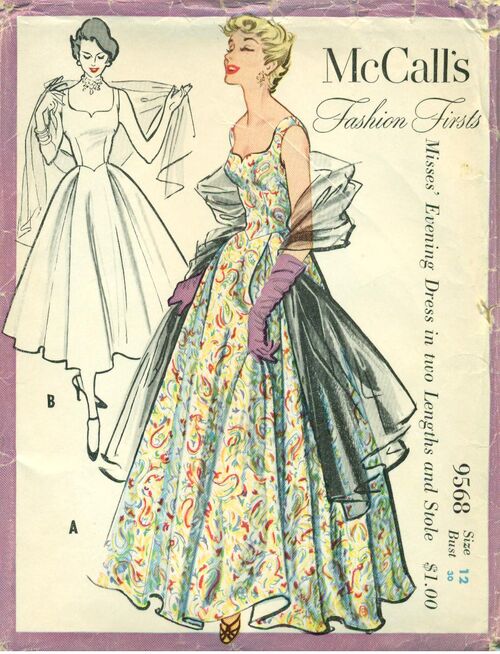 McCall's 9568
As was
McCall's 9568, which had sold recently on etsy and I'm kicking myself that I didn't see it first.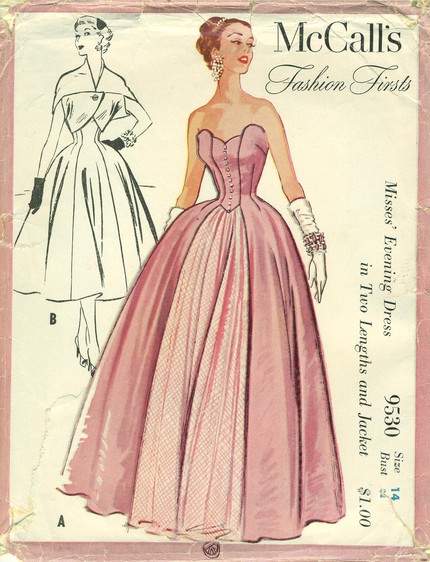 McCall's 9530
And from the Wiki once again, this dream, whose description reads:
"Bouffant, yet fitted, this full length or short evening dress is a dream. The front panel of the long version is separate so it can be interpreted many ways. The brief jacket is in one piece - so easy to make, so effective when worn! The long and short of it ... a flattering style that can be made in many fabrics! For you who need a wedding attendant dress - pretty but practical - wear the dress with the jacket for church. When you remove the jacket you will have a versatile long or short dress." (from printed insert with instructions sheet).
*Sigh* I wish I had all of them... and somewhere to wear them.