I'm a military wife with more free time than is good for me. This has led to an expensive obsession with 1940's lingerie patterns, vintage fabrics, and every McCall's wiggle dress pattern ever made. This led me sort of by accident into creating my business around the same obsession.
I know spend most of my days hunting for the above, and creating the below: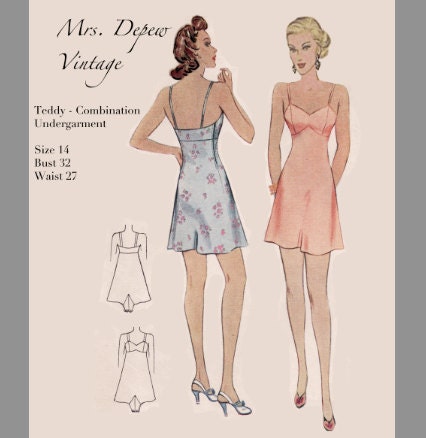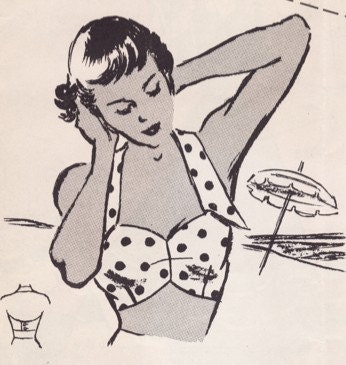 Vintage lingerie patterns are not easy to find, often expensive when you do, and confusing as hell to sew. I have made digital reproductions of certain patterns, and completely redesigned several with new instructions, often a larger size, and all the online technical sewing support a girl could want.
But that's just
the shop
. I love offering give-aways, hosting sew-alongs, creating tutorials, and sharing my hunt for the perfect pattern with my readers.
Your comments always make my day, and I love hearing from you what you want to see next.