Me: "Hello, my name's Anna and I'm an addict."
Everyone: "Hi, Anna."
I have spent literally hours looking at lingerie patterns online today. My vision is swimming and when I close my eyes, I see yards of elastic and silk. Gah, I need help! But, I finally came to some nice conclusions. I was planning to buy the gorgeous
Nutmeg
bralette and tap pant pattern by
Colette Patterns
even though I was convinced that I would find it ultimately unflattering on my figure. (Sometimes you just know) I changed my mind at the last minute and instead I spent hours, and most of my paypal balance on different patterns to get what I was looking for. To make the black satin tap pants I've been dreaming about I plan to use this lovely little late 1940's pattern:
Simplicity # 2692






There is one of these for sale
here
.
I want to make a matching bralette as well so I'll be begging my mother to mail me a wonderful little flapper era bra in lilac silk. If she does (please Mommy? I know you're reading.) then I'll be making a pattern from that and hopefully sharing it in pdf form too.
I plan to be making a lot more of my own unmentionables because as one lovely blog said in my research this afternoon, "Every season is lingerie season."
Here are a few I'll be making soon.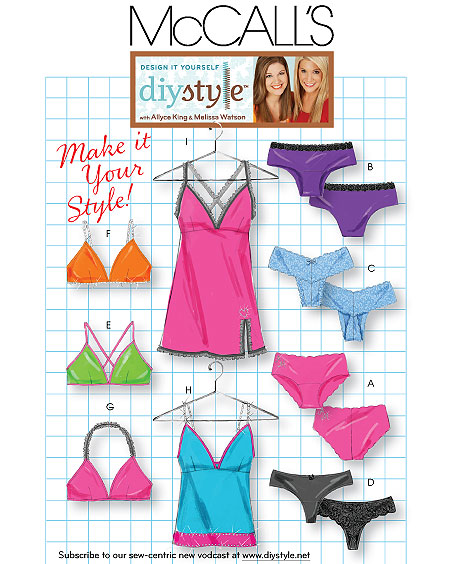 McCall's 5651.
I love this great little brassiere, bandeau, and pantie from I'm guessing the 30's. (Feel free to correct me.) The bra didn't work very well for me the first time (testing in polyester satin) so next time I'm going to try it in a thin cotton or maybe out of some nice silk scraps. Any suggestions?
AMAZING pattern courtesy of my Mummy, who rocks!
Do you know of any websites that have lingerie patterns or tutorials? Have a favorite pattern by Vogue, simplicity etc.? Please share! I'd love to see them.