I have a complicated relationship with Burda Style Magazine. I first discovered it at the newsstand of the Border's Bookstore I worked at, consequently, within days of getting my first sewing machine. I was enamoured! In my honeymoon phase I purchased some expensive silk habotai and a length of rich wool (how this fit into my saving money by sewing plan, I'll never be able to explain.) and set out to make my first dress.
I chose a dress from the December, 2008 issue, the much-blogged about Schumacher Cocktail Dress- which turned out to be quite possibly the most flattering thing I have ever sewn for myself.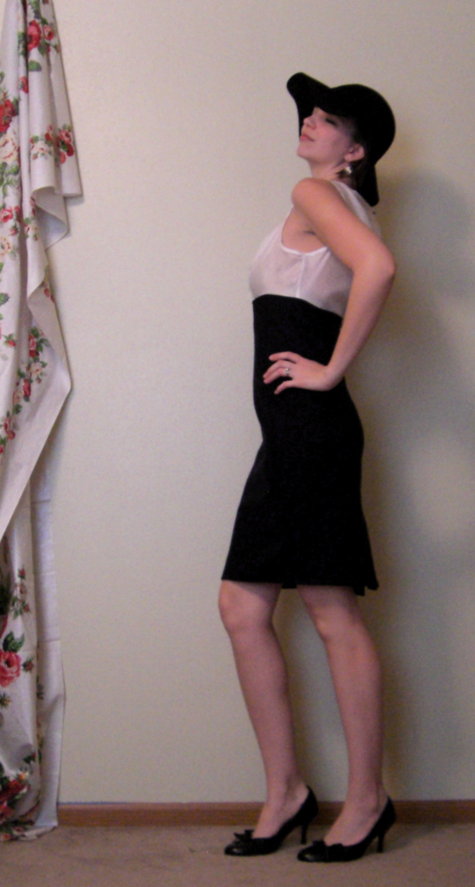 Pardon my photo quality, I had a horrible camera back then :)
And then I was hooked, just like that. Even though the patterns have gotten increasingly blasé (and dare I say, uglier?) as the years go by, there is always just one good pattern and I can't stop myself from buying with each new issue.
Naturally, I was excited about the hints I was hearing of a lingerie feature in the new July 2013 issue and I ran right out from my hotel to pick it up (yup living in a hotel until the 12th, what fun!).
I skipped right past the slightly tacky beach cover-ups (though in the right fabrics, I think they could be fun) and turned directly to the "Delicate Liaison" feature.
It starts with a
bra and knickers (#114)
that is really more of a sleep set.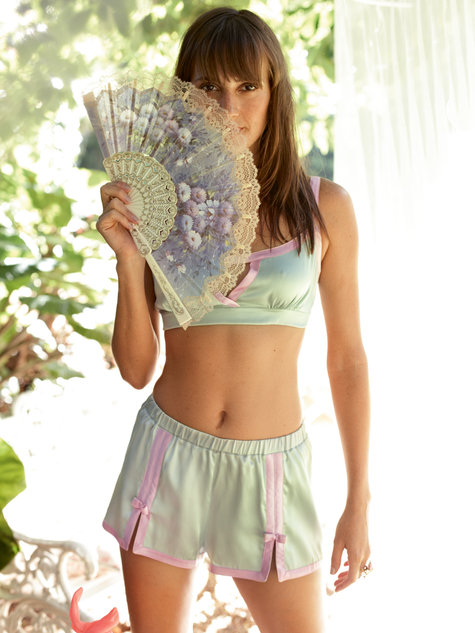 The bra is wonderful! I'm sure that the bias cut contrast bands will be a nightmare to sew, but I also think it will be worth my time. The 'knickers' however, are another story. With a thick elastic casing at the top, these are more sleep shorts than actual underwear because they will be far too bulky to wear under anything other than a loose skirt. And, I hate to say it, but if you picture the nickers in brown, it suddenly looks a bit like something a roman centurion might wear... or, God forbid... maybe even Xena.
But maybe that's just me...?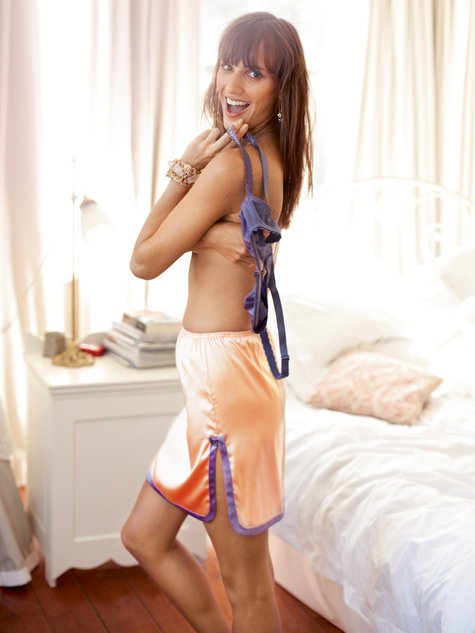 And then a
rather lovely camisole
. Once again it's very basic, but cut in such a way that the under bust cup gathers make one's girls look so very nice.
The camisole can also be made with a lace overlay as in
#115A
.
Or cut longer as a slip like the
"Mini Petticoat" #116.
And suddenly, the love affair has fizzled. There just isn't any more romance. These patterns are ok and might make decent basic patterns that could be embellished but we all know that Burda could do better, be less generic, and pay a bit more attention to what the lingerie industry is doing, and what the rest of us are buying.
Sadly, what could have been a lovely issue just turned out to be a boring 1990's Victoria's Secret catalog.
How about you? Do you buy Burda Style? Are you often disappointed or have you moved on completely to another sewing magazine? Have any good recommendations for my next love affair?
~P.S. Don't forget to enter the giveaway from
Bruno and Betty
, it ends tomorrow!~